BSc NURSING COURSE DETAILS
BSc Nursing is a four-year undergraduate degree program designed to prepare students to become registered nurses. The program covers a wide range of topics related to nursing and healthcare, including anatomy and physiology, pharmacology, nutrition, medical-surgical nursing, mental health nursing, and community health nursing. In addition to classroom instruction, BSc Nursing programs also provide students with hands-on clinical training in various healthcare settings, allowing them to develop the practical skills needed to excel in their careers as nurses. A BSc Nursing degree is highly respected in the healthcare industry and opens up a wide range of job opportunities for graduates.
Pursuing a BSc Nursing degree at Indian College of Nursing gives you access to some of the best faculty members, facilities, and resources in the industry.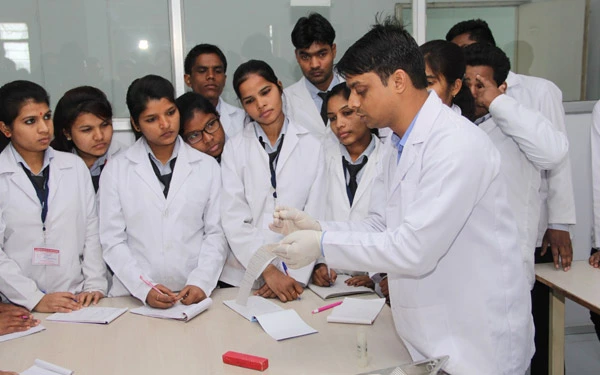 A pass in 10th/+2 Examination.


Pass in Two year PUC equivalent recognized by RGUHS with Science subjects viz. Physics, Biology, Chemistry.


Obtained 45% marks in Physics, Biology, Chemistry, and English. In case of SC/ST/OBC, relaxed to 40%.


Age – completed 17 Years.


Fair knowledge of English is essential. Should be physically fit with sound mental health.