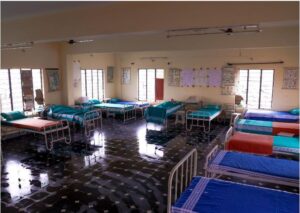 Well Equipped Laboratories
Our institution is quite proud of its well-equipped nursing laboratories. These cutting-edge settings provide our students first-hand exposure to the most recent equipment and technology in the nursing profession. Our nursing laboratories ensure that our students receive practical training that equips them for the difficulties of real-world healthcare settings by providing fully stocked simulation rooms, cutting-edge medical equipment, and realistic patient care situations.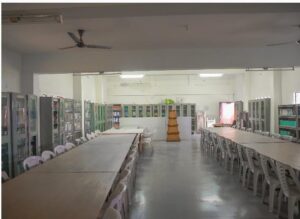 Library
Our institution takes pleasure in its well-stocked library, which offers students a useful resource. A wide variety of books, periodicals, and online resources are available in the library, giving students access to a wealth of information and assisting them in their studies. Our library is a calm and relaxing setting where students can increase their perspectives and improve their educational experience, whether they are researching, studying, or discovering new topics.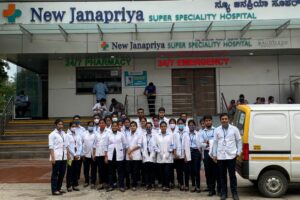 Clinical Duty
We offer our students relevant clinical experiences at hospitals with several superspecialties. They are faced with a wide variety of health problems through this practical training, which enables students to gain crucial knowledge and abilities in a practical environment. Our students obtain an in-depth knowledge of patient care and help to give top-notch healthcare services by interacting with respected healthcare professionals and seeing cutting-edge medical procedures.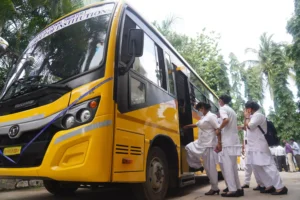 Own Transportation
We take pleasure in offering our own convenient transport services at our campus. We make sure that students have dependable and secure transport alternatives to and from school with our own fleet of vehicles, making travelling simple and comfortable. Our main concerns are your convenience and comfort, and we're committed to making sure your trip is easy and seamless so that it improves your educational experience as a whole.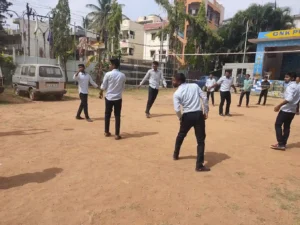 Own Playground
We are proud to have a private playground at our campus. Students can participate in a variety of sports and physical activities there, encouraging a fit and active lifestyle. The playground offers the ideal environment for students to develop their physical skills, promote collaboration, and take a break from their academic studies. Our students have the chance to engage in social events and promote their physical well-being directly on the college grounds, whether it be through a game of football, basketball, or any other sport.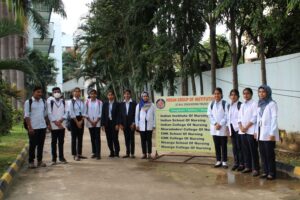 Loan & Scholarship
Our goal is to ensure that all students can access high-quality education. Since we are aware of the potential financial difficulties, we also offer loan and scholarship options. Eligible students can get money to help with their study through our loan programme. Our loan and scholarship programmes are a reflection of our dedication to the idea that all people should have equal access to educational opportunities.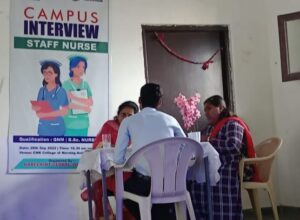 Campus Interview
Our college are committed to giving our students the best opportunities for the future. Because of this, we frequently conduct campus interviews that invite prestigious businesses and organisations to visit our campus. These interviews provide our students a chance to display their abilities and engage with future employers. We take satisfaction in creating these opportunities so that our students may launch their careers and meet their professional goals.
Hostel
Our institution provides easy access to on-campus accommodations, giving our students a comfortable and safe place to live. Our hostel's well-maintained rooms, contemporary facilities, and friendly environment aim to develop a feeling of community and improve the entire academic experience.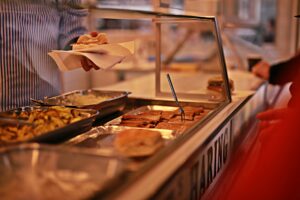 Healthy Foods
At our college, we focus a high priority on the health of our students by providing a variety of nutritious food options. We know how important it is to keep eating properly, and our campus canteen makes sure that students have access to nourishing food. Additionally, we offer distinct dining options for North Indian and South Indian meals to accommodate the wide range of food interests of our students.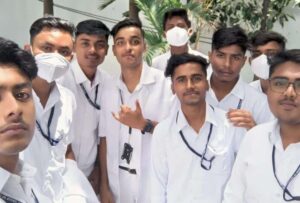 Friendly Atmosphere
We take pleasure in creating a warm and friendly environment for all students at our campus. We promote creating a feeling of community and belonging where each person feels respected and supported. Our dedicated instructors and staff are committed to building open communication, establishing cooperation among students, and creating a healthy learning environment. We make an effort to make sure that our institution is a place where memories are made and long-lasting friendships are built in addition to being a place of study.